Drumroll please....... I have finished poncho pictures!!!
Ta da....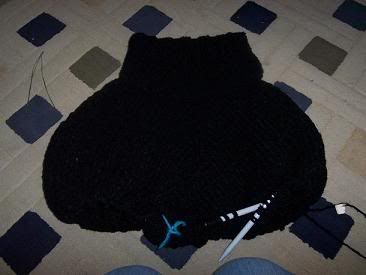 This is what I knitted during Ivan. I think I was almost half way through.
And, the finished project!!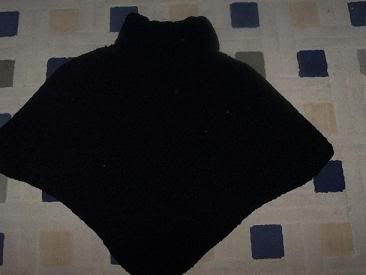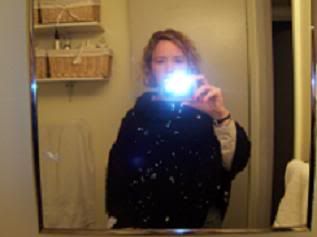 (I'm not very good at the taking pics of myself thing yet!)
It is a little hard to see because it is all black, but I am really pleased with it. I wear black a lot during the winter and it will go with most things I wear. A bunch of people came up to me at church today and asked where I got it and I got to tell them I made it. They were of course impressed! One woman wanted me to make one for her. I don't think I will because it takes so much time, but it was great to have someone want something that I made!