I got a package from my SP1 yesterday!! Things got delayed and I just go my package late. But, it was definately worth it! Check it out!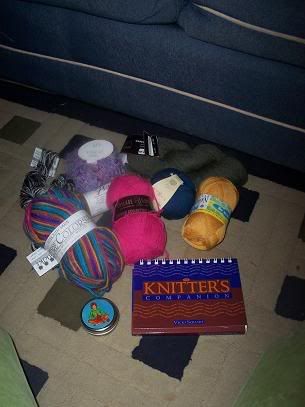 What a fabulous package thank you SP!
And, I got a lovely ecard from Manda today! Thanks Manda!
I have to do my "homework" for my knitting class on Thursday today!
More later....