Wow.... it has been a long time since I posted! It has been a busy past few days!
I had the best time at Cast On Cottage! The finishing class was wonderful and will come in handy. It is nice to know how to really seam instead of just guessing.
Thanks to everyone who sent ecards and thanks to Wendy for the adorable card and watch - it was the highlight of my day! And, Tiffany made me a cute little blog button, so now I am cool like everyone else!

Hooray!! I finished Lily's wrap on Saturday while we were tailgating. It looks so good and it is going to look great next to her gown. And, it is the Citadel's colors and it is going to be so cute for Ring Hop.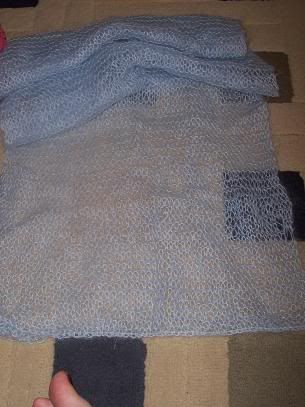 And, I got my mystery kit from Martheme at Inspirations Yarn! I can't wait to knit it up and see what it is!!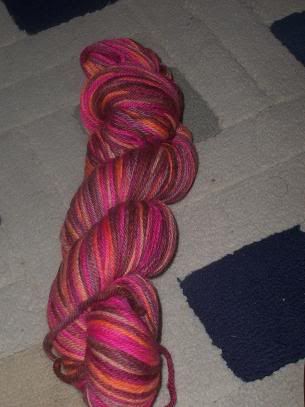 I started a new pair of socks - the Cascading Leaves Sock Pattern. Jean Townshend started a yahoo group for a knit along. They are coming along nicely.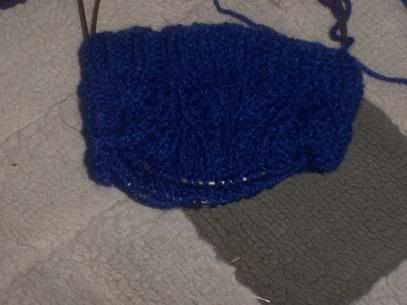 I'm starting a new crochet class tonight - Holiday Projects. I took the one last session and this one is basically a continuation. Pick a project and she will help us through it. I am going to make a simple shawl pattern for my mom for Christmas using some grey merino wool/cashmere blend by Fantasy Yarns. I took a little trip to AC Moore in Columbus today. The yarn is so super soft and I am hoping it should be fun to work with.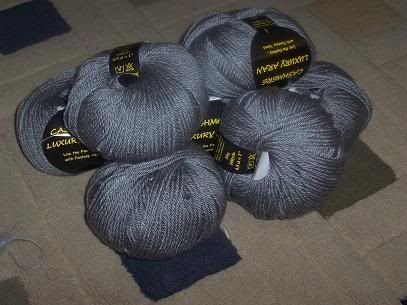 Ok, so I am ending my super long post! Happy Monday everyone! And, Happy Knitting and War Eagle!