YAY!! It's Friday! I am so glad it is the weekend!
I've finally got some pictures! I finished one of my CL socks last night! Hooray! I am so proud of it. It is only my 2nd sock ever, and it looks so much better than my last one. I cast on for the other one to avoid the 2nd sock syndrome.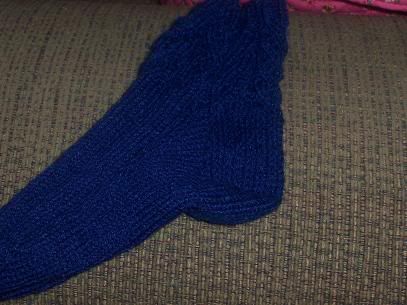 And, here is a picture of Philip's stocking. I am so so proud of myself about this one! I expected Fair Isle to be a lot more complicated than what this has been. I am a little over halfway done with and and I will hopefully make some progress on it this weekend.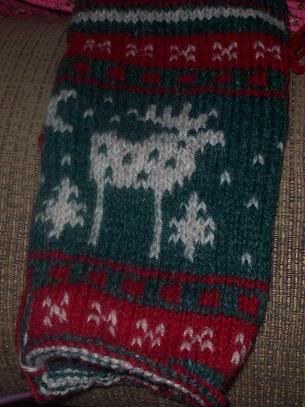 I'm off for now!