Pictures galore today!
Here is mom's shawl - I still have to block it, but I am pretty pleased how it turned out. It is a little pointy, but I am hoping that will be solved with blocking.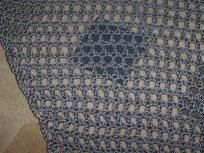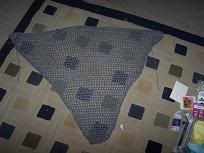 And, here is Philip's stocking. I am probably the most proud of this out off all the things I have knit. My younger sister couldn't believe I knit it myself. I think Philip is almost as proud of it as I am.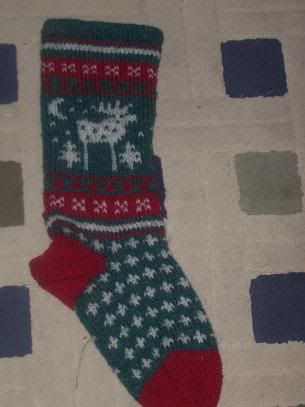 Here are some cute little ornaments that I will be cranking out for my friends this Christmas. I tried knitting some chenille instead of the regular DK, but it didn't work so well. I think I am going to have to give the fun fur a bit of a haircut. I have been using scraps out of my stash.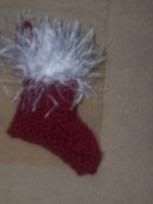 The pic is a bit blurry - oh well!
And, the best part of my day! I got a package from my SP today! 3 balls of Trensetter Chic, fun Christmas Junior Mints, Burt's Bee's lip balm, cute stickers with my name on them (I hardly ever find my name!), and some great Christmas Tea. Thank you so much SP!! You totally made my week!!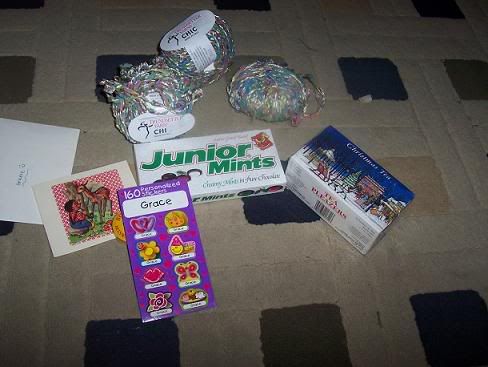 I'm off to hunt down my knee wrap and I am off to dance class! Have a great day everyone!!