I'm a cleaning fool! I got so much done on our apt today. I was in a mood. I cleaned out our linen closet and disasterous back room. I need to organize my knitting a bit better as well, but I knew I would get distracted. So, not so much knitting time so far today, but I do have pictures.
First, I got my KR Gift Fairy present from Penny today. I forgot to take a pic of the package, but I got SNB Nation, 2 balls of Paton Kroy sock yarn, some point protectors, felted soap, a gingerbread soap man, and this....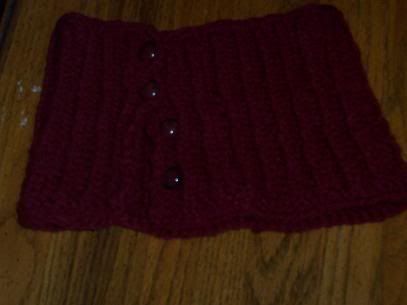 It is the neck warmer from Knit.1. I love it! I may have to make several for myself.
I also got my scarf from Deb from the scarf swap. I got it as I was walking out the door on the way to vacationa and I haven't had time to post pics until now.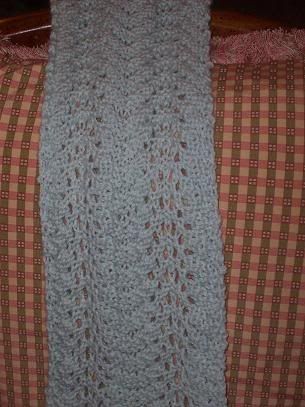 I adore it.
Finally, pics of the Ribby Cardi. I forgot to download the pic of the sleeve, so that will have to wait until next time. But here is the yarn....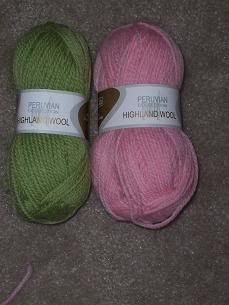 I forgot what the pink is called, but the green is New Leaf. Can you tell I like pink? I actually tried to go with another color, but everything I wanted to pair up was out of stock!
And, here is the finished back!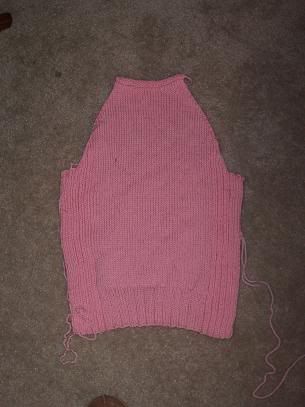 I am going to block them (the back and left front) in the back room tomorrow now that it is functional again. I am so pleased with my progress so far! I need to work on my scarf for the scarf swap and then I will be working on this again. I am hoping to make some major progress before school starts up again in a week.