I need y'all's help!! I can't decide what to make next! I have finished a bunch of FO's and I am planning on what to knit next! Ok, so I am working on the PT sweater, but I think I want to make something with the new Knitpicks yarn, so I know it is going to take awhile to get the yarn in. And, I got my new Cast On and VK and I am itching to knit some things in there. Ok, so here it is.....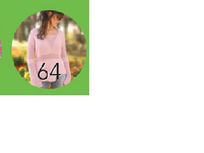 The Tea Rose (?) sweater from Cast On. I think that would be such a cute spring sweater.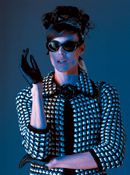 This one from VK. It is adorable too. I think I am probably going to end up knitting both, but I can't decide which first.
I'm kind of leaning toward the rose sweater, but that is prob because it is pink and I just got through reading the mag. Hmmm.... decisions, decisions.....
I got a fun e card from my SP4 today! Thanks SP! It was so fun to check my email this morning and get something fun.
Things have warmed up a ton here today - a whopping 47 degrees. We have been pretty lazy today, but I did get one chapter read for class - we have read a whole book in 3 weeks, it is quite a bit.
OH!! I finished my CL socks last night!! I have a pair!! I avoided the syndrome. I think I am about to cast on with the orange and blue Opal yarn from Wendy. Socks are such a great portable project, I take them with me to school and I can get in a row here or there. I'll have pics of them in the next day or so... the camera is in the other room and I'm lazy.
Sorry it is a bit of stream of conciousness, but that makes my posts fun!