So I woke up this morning and it's still cold! I thought what a fun time for pictures!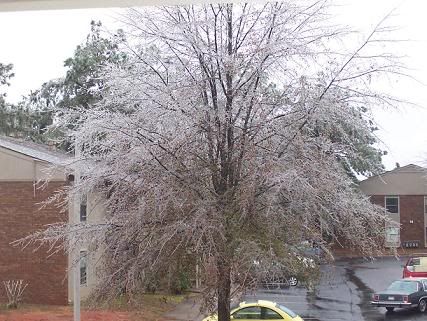 This is the tree that we see from our front porch area. So, I know that it isn't so impressive to those of you who get snow, but I thought it was pretty neat. It's still ice.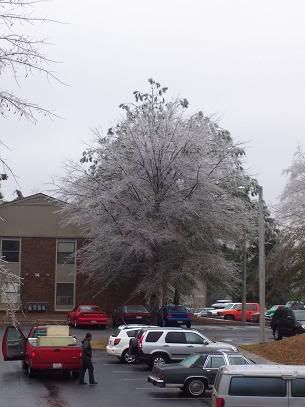 And, another one. I think those people are nuts in the car for being out. They haven't gotten the memo that it is cold.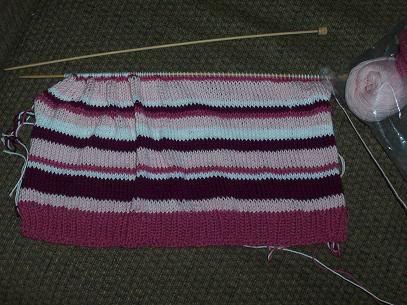 This is my progress so far on the P.T. sweater. I did several rows last night and I am hoping to make progress on it today, since I won't be venturing out today. I went to the grocery store yesterday and it was NUTS. If there is one thing we southerners do best, is overreact to a "winter" storm or any other kind of storm for that matter. Although, when we had the hurricane, it was a legitimate concern. Ok, enough about that...