What is this?! Could this be 2 more FOs?! And, in 1 night?! Yep, you are right!!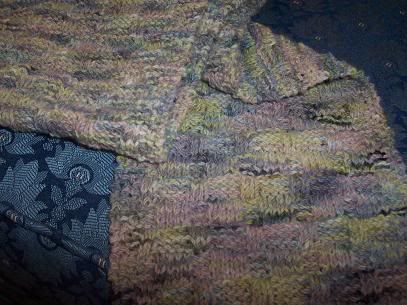 This is my scarf for my swap pal. I feel horrible that it took me so long, but I frogged it initially and started over again. I wasn't liking how it turned out. This one is the basketweave scarf pattern from SNB Nation. I really really like it a lot and love how the colors turned out.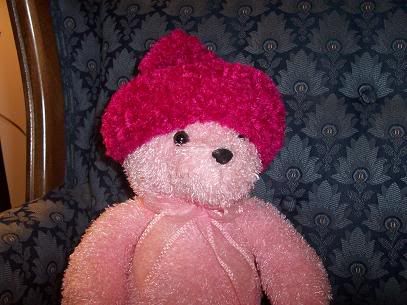 And, this cute little hat is for one of my high school friend's baby shower. I can't believe I have friends having kids!! Isn't it so precious?! I got at the new LYS. It is Berocco Chinchilla. I'm gonna make her some booties with the same yarn. They should be so fabulous and fuzzy, and most importantly - PINK!!
And, because inquiring minds wanna know.....
The new LYS has a small variety of things in. She has a lot of novelty stuff for scarves, but that is what most people are doing now. She has these really cute bagsmith totes in that I might get. She said that she is expecting a new shipment in, and she is building up her stock. I just want her to stick around. Hopefully I can talk her into getting some sock yarns because those are impossible to find around here. It should be a good place to go and sit and knit on Tues nights. My SNB wants to go and check it out before we give up our library room.
Philip and I don't know where we are going next. It depends on where he gets a job. I would love to stay in the South, but I don't need to be too picky. I really don't want to go North of the line - it is too cold and i love the south. I am sure it is a lovely place to live, but it is just not for me. If he takes a post doc, we will most likely end up going west. Which would be a neat change for awhile. I'm just going to miss Auburn. My only requirements for where we will live is an LYS and washer and dryer hookups in our apt. Not too much to ask, huh?
And, I will try to get pics of me in the sweater soon.
I'm off to work in the lab for awhile and then off to church for Wed night supper and class. I think I am going to make some flowers tonight.
Wow! Long post!!