Happy Monday everyone!
Is everyone all ready for the weekend? I know I already am! I've been home working on my thesis and doing research for a social policy paper I have to write. I decided to take a break and take some pictures of what I did this weekend.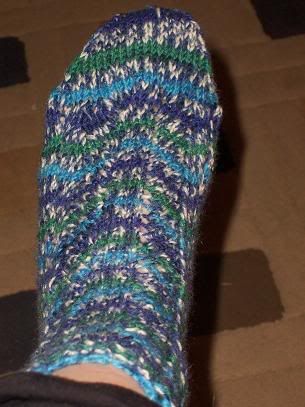 First, I finished one of my sock pal's sock - I know you are all appropriately impressed. Luckily, my pal and I have about the same size feet, so that makes things easy. I'm using the Broadripple Sock pattern from Knitty. I really like how it looks with the colors.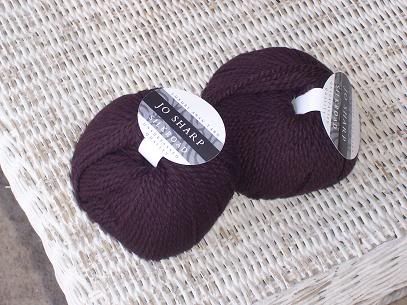 I also made my Feb. Flowers this weekend. My pal is overseas, so I have to mail it today. Hopefully, it will get there by the 14th, if not very close. I used the crochet flower pattern from Lion Brand using stash yarn. I think they are pretty darn cute!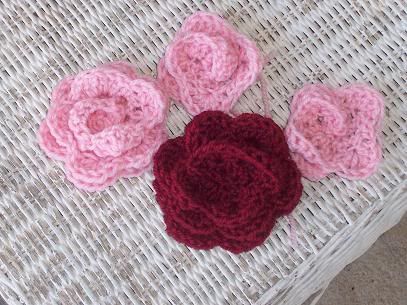 Here is a pic of the yarn I'm using for the Tempting sweater. I've got about 4 inches on it. It looks black in the picture, but it is a dark, red wine color. I am loving knitting with it, it is so nice and soft. And, Jennifer I definately think you can cancel out your yarn buying with selling me some of your yarn. It is taking up the same amount of room!
I'm going to SNB tonight at the library so it should be fun. I am going to take the baby blanket I am making for Baby Kyle. I have another month before he comes home, so hopefully I will finish in time. I'll also probably take tempting for a little break from the blanket!
Have a great day everyone!