YAY!!! It's Friday! I'm so so glad it is the weekend. I have to work in the lab tomorrow, and I don't get much of a weekend, but it is still nice. Philip is on his way up to GA Tech to do some experiments this weekend. So, that means girly movies! I think I'll have to rent the last episodes of Sex and the City. I'm going to miss him, but to have the whole house to myself is going to be nice.
Guess what showed up at our house yesterday?
God Bless Girl Scout Cookies! I was a Girl Scout growing up and I love love love GS cookies. One of my favorite times of the year!
Guess what else showed up! A lovely package from Jeanne! It is my Feb Flowers package!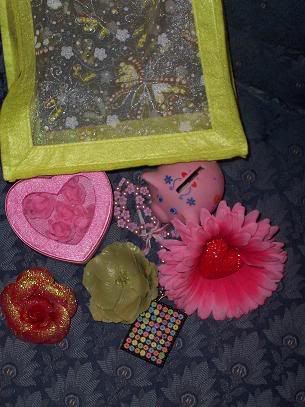 She sent me lots of cute goodies. 2 flower pins, a cute little box, a little book, a piggie, all in that cute little bag. She also sent me a little flower bath sponge, but it is wet in the bathtub, so it didn't get its photo op. And, inside of the pink box was this....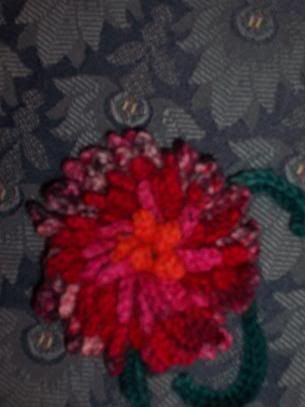 Isn't it fab?! I love it! I think it is from Nicky Epstein's book and I love it! She put a pin on the back, and I think I might be wearing it today!
After much deliberation, I decided what I am going to do for Lent. I had debated about giving up something, but I never feel like I get anything out of it. So, I decided that I am going to do something instead. And, what better thing is it to make it knitting related?! I decided that I am going to make squares for Project Linus. Hopefully, one day I will have a blanket - it might take me awhile! I thought it was a pretty creative one!!
I'm off to work on my papers and get clean - my sister and her friend are coming in town for lunch! Have a great day everyone!