Yay! Pictures!
First, a picture of my friends and I at Uncle Julio's in the big ATL last weekend. It is totally not relevant to the rest of the post, but I thought it was cute.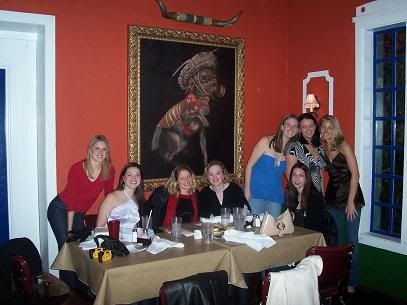 I am so proud of this blanket! I hope Kyle will be nice and warm in it. I made the hood yesterday and hooked it on. I actually enjoyed crocheting it, but it did take awhile. But, it went by much faster than knitting it would.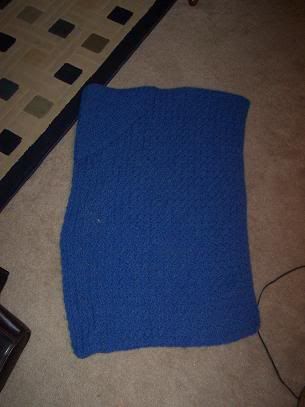 Pattern Source - Lion Brand
Yarn - Pound of Love - acryllic and April can wash it - the best part! And, it is dirt cheap!
Other notes - a fun thing to work up, it wouldn't have taken me too long if I hadn't gotten distracted by other projects
Here is a closeup of the pattern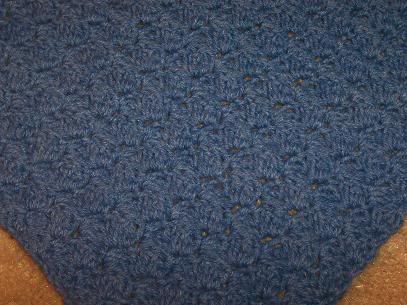 I love the stitch pattern - it cute and very stretchy.
And, here is the current progress on my 2nd sockapalooza sock. I'm going to work more on it at SNB tonight.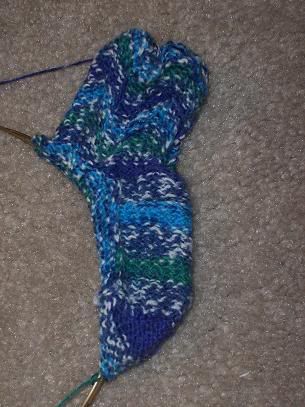 It is so cold and rainy here. It just gross. I hope it warms back up soon. It was 70 last week and fab. Of course, I will be cursing when it is 100 in a few months, but that is ok! So, I have been able to stay home and work all day punctuated between bits of cooking dinner, cleaning a bit, and knitting. But, I got my assignment done for class tomorrow and that is all that counts!
Ok, off to work on my thesis! Have a great day everyone! Stay dry!