Phoebe Pictures!
Ta da! Another FO! I finished on Wednesday and wore it for Easter. It looked great and I got a lot of compliments on it. I really enjoyed knitting it, but it doesn't look exactly like it was supposed to, but I like it anyway. I think it is more "Phoebe inspired". I used Knit Pick's Merino Style in Rhubarb. I think I might make another one, but I also think it would make a great scarf in the winter, just a lot thinner.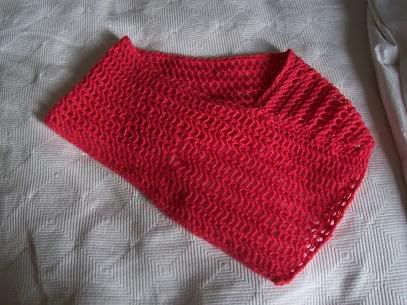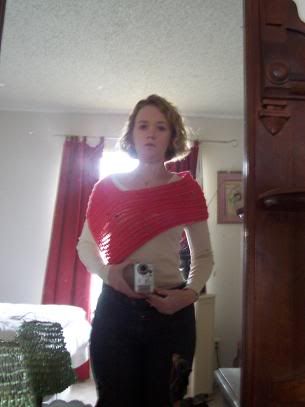 Excuse the fuzziness and the strange expression on my face!
But, I am patiently/impatiently waiting for the UPS man to get here! I am so excited - I've got my first lesson on Thursday.
I am off until Wednesday to got to the big ATL to get my hair cut and colored. I love a break and I have some major rootage issues!
Have a great Monday everyone!