Pictures Galore Today!
I hope that everyone had a fabulous weekend! It is starting to be really nice down here and I am so ready for Spring! We had a pretty relaxing weekend. On Saturday we went to the A Day game (one of Auburn's first scrimages that the public can come to), and had a good time. It was nice to have a little football in the spring. I'm ready for tailgating season!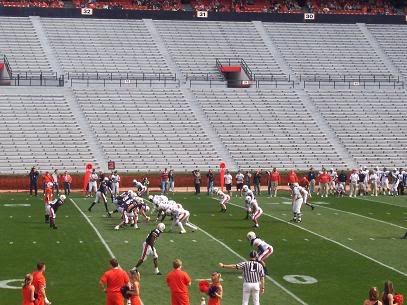 The football team.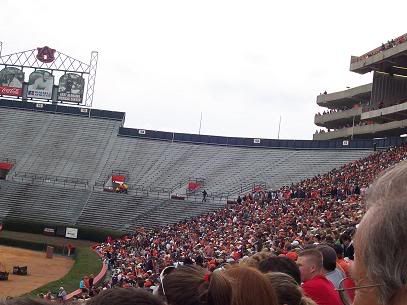 The crowd. I think about 1/3 of the stadium was filled. Jordan-Hare holds around 80,000 and they are expanding it to 100,000, so there were a good bit of people there.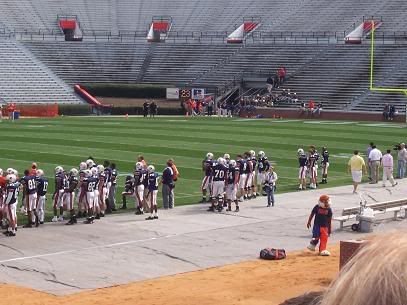 Over by the bench is Aubie, Auburn's mascot. He is my personal favorite part of the game besides Tiger, our eagle.
Do you want to know what else I did on Saturday?! Finished Tempting!! I love love it. It is adorable and it is going to be great for the spring and summer.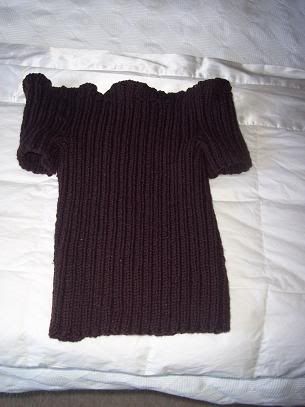 Tempting sans ribbon (that I still need to buy).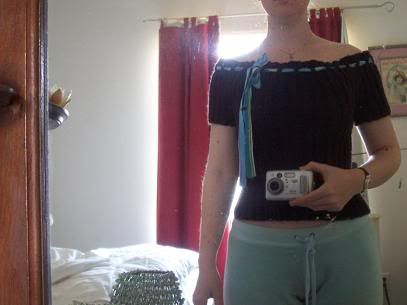 The model shot. I used a spare ribbon that I had lying around that normally goes around my blue jeans. I'll have to find something cute for it.
I also made a ton of progress on Pheobe. I've got about 30 inches on it so far. I really really want to have it done by Sunday so I am motivated!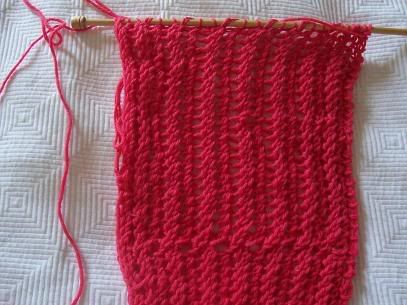 I've finally figured out how to take better pictures - without a flash!
And, an update on the Auburn sock (cause I know you all wanted to know!)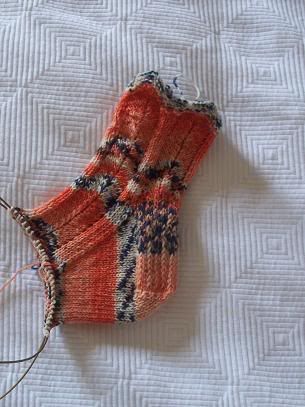 And, another model shot (a long time coming) of my Ribby Cardi. I finally got the zipper in (ok, so my mom sewed it in).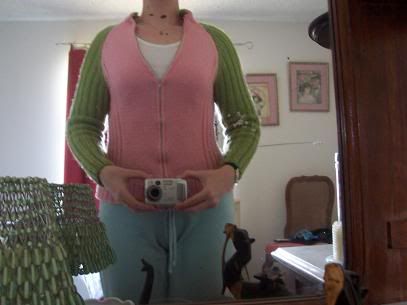 Have a great Monday everyone!