Strike up the band! It's Friday! It has been one busy week. But on the up side I've finished my social policy paper (ok, so not completely finished, I've got to do the edits my prof gave me) that is due in a month, made a presentation, got mostly done on a policy poster, and started my SRCD poster (Society for Research in Child Development - a conference I have to go to in April). So, I have had a pretty productive week. Enough school.....
Pictures pictures!!
First, the progress on my Auburn Broadripple socks.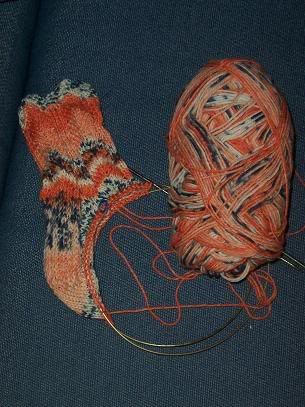 It is my 2nd one! Of course, I won't be wearing socks much anymore because it is soon to be sandal season, but I can at least wear them around the house!
My sock pal Kathy got her socks that I made for her and she loved them! Don't you just love it when people love the things that you make for them?! It just makes my day.
Tempting progress....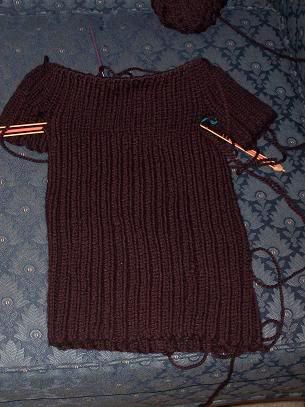 I've got about 2 more inches (I think) to do until I have to do the eyelets for the ribbing. I am really pleased with it so far. I want to have it done by the time I go to Atlanta in a couple of weeks so I can get some cute ribbon at Nick's (a friend of my fam's that has a ribbon store - it's fab). But, did you notice the total rip off of Tempting on FCEK?! I like Tempting a whole lot better, much cuter.
And, I cast on for Pheobe this week. I would love to have it done by Easter next Sunday but I don't know if that is going to happen. We will see.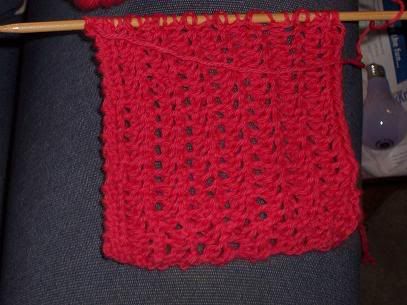 It took me awhile to figure out the pattern. I think I frogged it about 5 or 6 times. But, I eventaully figured out the pattern, but the yos don't make sense to me. So, I cheated/improvised. One side looks nice and pretty like this: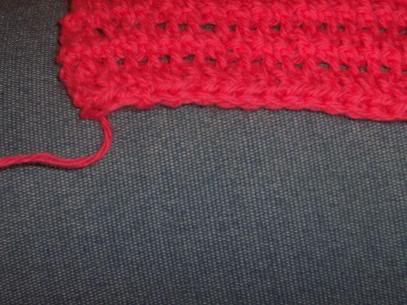 And, the other side looks like this: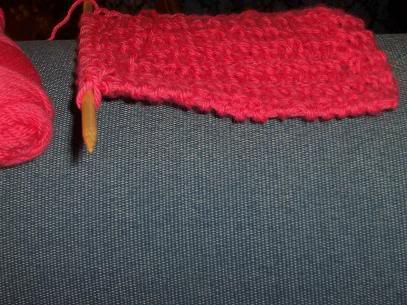 I've decided to use my coping skills and cope with the ugly side. I figure it is going to be pointing down and no one else is going to notice.
And, in other news, does anyone know if it is ok that orchids loose all of their blooms?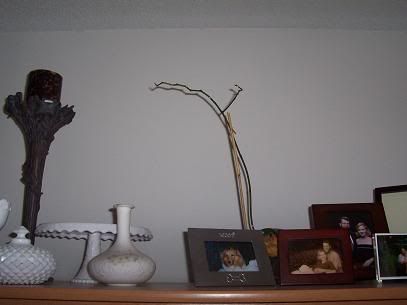 Mine looks like that. Pathetic. I promise I watered it!