Yay! Pictures! You know you are excited! These are from my dance recital a couple of weeks ago.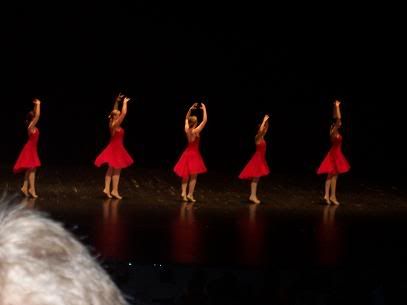 That is our ballet number. I'm the 3rd one from the left. You can only see my back. Philip took it while he was sitting through the show. Poor guy. You know someone loves you a lot when they willingly sit through 2 hours of a recital of little bitty girls just to see you dance in 3 dances.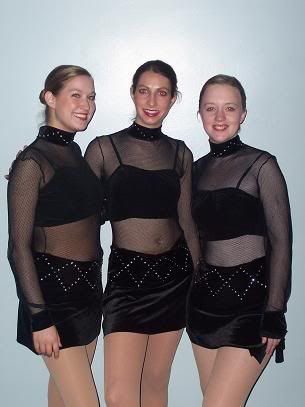 Sarah, Robin, and I after the last show. We were exhausted. 3 shows in 2 days. That was from our jazz dance - we danced to Sweet Emotion by Aerosmith. Hated the costume but loved the dance. It was great fun.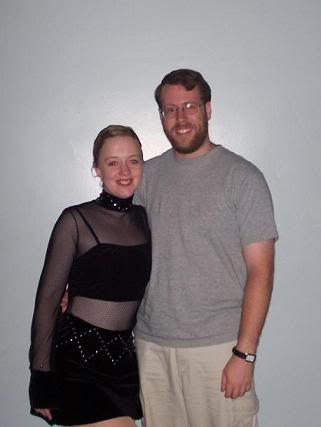 Philip and I!
I'm busy plugging away at my thesis. I really need to knit tonight. I haven't in awhile. I think I am going through a bit of a dry spell!
I hope everyone has a great hump day and hooray for the almost weekend!