Hurrah! Today is over! It has been a long, busy day, but that is what Mondays are for isn't it?!
So, here are the pics I promised!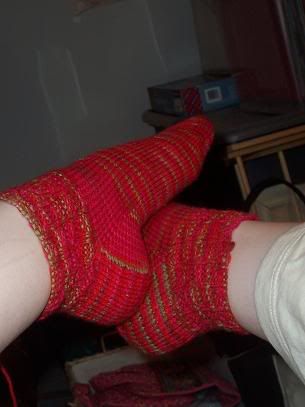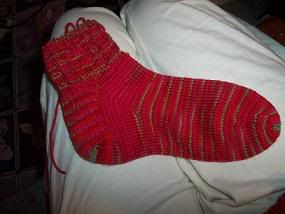 Those are Mom's mother's day socks. I made the pattern up by myself and just kind of winged it, so let's hope it is ok. I used the ladder stitch from the 365 Knitting Stitches a Year Calendar. I'm pretty pleased with them. I used the Knit Picks Sock Garden yarn in Gardenia. I really like the colors.
And, I started some more socks - of course! These are from Knit Picks - Stargazer Lily - I'm using a sock pattern from the last IK - Cable Rib socks - I think. I'm really pleased with them so far. I adore the colors (of course!).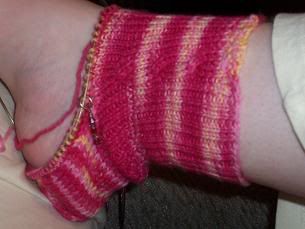 Ok, I'm going to play around with my blog for a bit. I need to add everything back on there! I can't find all of my ring codes and ringsurf isn't cooperating! Does anyone know of where else I can get them?