Guess what came to live at my house this weekend? This!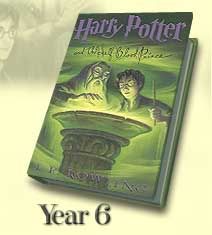 Along with everyone else!
I am so excited!! I have been trying to read it slowly so I can take it with me on our trip to LA/Vegas this week. My sister works for the corporate office for a bookstore, and she is so glad that it is out. It is amazing on how much manpower it takes to get books to a store.
I also did a little yarn shopping as well!
I'm doing the scarf swap on KR and I am going to make this for my pal -

Using
this
I'm going to use white, a light blue, and a dark blue for her, and I can't help it that some white, dark pink, and light pink happened to hop into my bag as well!
Have a great Sunday night everyone!!