Lucky me!
That I am making progress on Lucky! I have 2 completed front panels (along with the back)...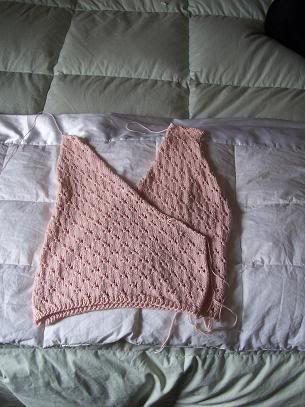 I've also started on the sleeves. So, I will be lost of sleeve island for awhile. I'm also not looking forward to knitting the mile of trim for around the neck. But, I am sure it will go faster than what I think.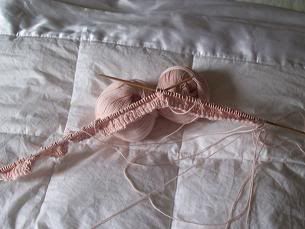 Check out probably my favorite and cutest knitting item that I have. I got it off of the Rusty Zipper and it is so cute!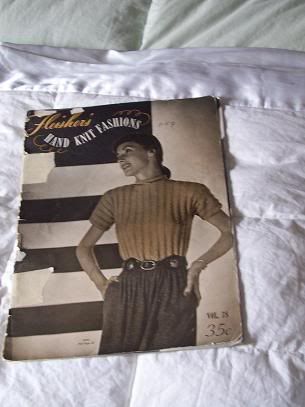 It is from the late 40's/early 50's.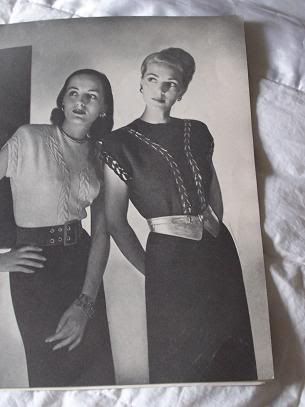 I thought that was super cute - both casual and formal.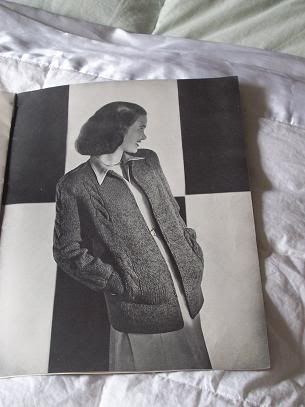 I think I may make this for myself to wear around this winter. I think I am going to have to make some modifications and make it a bit smaller. But, I thought it would be great for the semi-cold days we have down here. Especially if we move to someplace with a similar climate - I will have to wait a bit longer before I start it.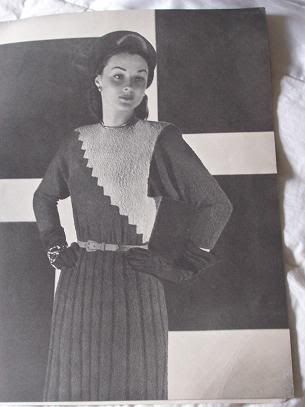 I thought this was so funny. It is a knitted dress! Wouldn't that take four forevers to make?!
Have a fabulous day everyone!!