Happy Feet!
Check out what came to live at my house this week!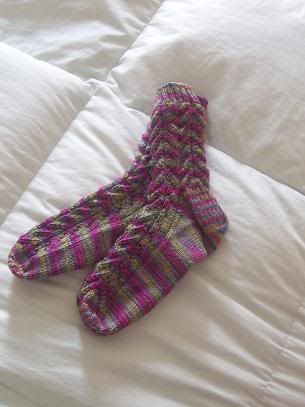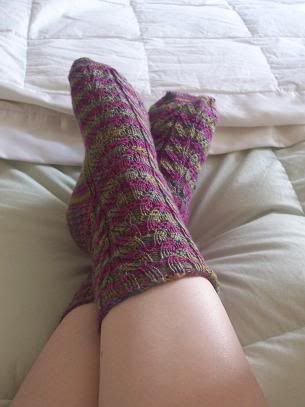 Diane of
Clementine's Shoes
was my sock pal! Thank you so much Diane - they are perfect.
Yes, I'm still working on mine to send to my pal.... they should be done this weekend.
It has been pretty low key this weekend at La Casa Del Bell. Philip is at the Auburn football game (I was at a wedding shower this morning), and hopefully the Tigers will keep it up and win! But, in exciting news, my alma mater - Vanderbilt actually won another game! So, we are 3-0! Why could we have not done this while I was suffering through all of those football games on the Danceline?! Oh well!! I'll take it!
I was in the grocery store, and guess what I found?! This!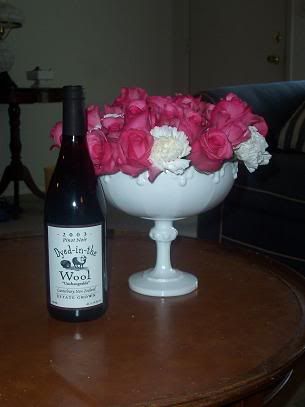 How cute is that?! Dyed in the Wool?! Yes, I got it just cause it had a sheep.
We will be drinking this tonight!
Thanks for all of the compliments on the flowers for ECVA. And, hi SP6! I'll answer those questions soon!
Have a great Saturday yall!!