A small forest of trees....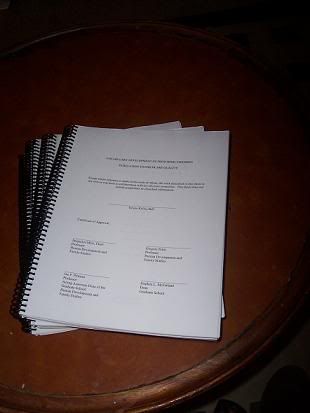 A small forest of trees later and I have 3 copies and 1 for myself of my thesis for my committee. I printed it off this morning at school and took them all to be spiral bound this afternoon. I can't believe it is almost over with. I never thought it would come. I'm greatly relieved, but nervous for my upcoming defense. I've got a week to get ready and then it will be done!!
I also went to Books A Million (my sister who works in corporate for them was very proud) and picked up 4 magazines for some non-thesis reading! We have the holiday VK, Cast On, Spin Off, and FCEK. Quite exciting. I have only flipped through the VK, and it is fab. Definately some things I want to knit, and there are several different pillow designs as well. I may be knitting a few for our new house!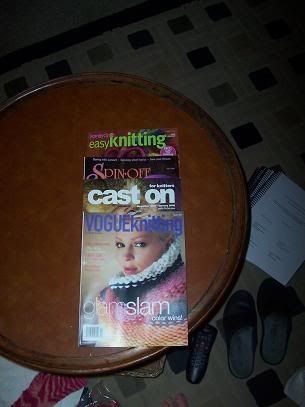 I've got a non-moi FO to show. I participated in a scarf swap, and I got my scarf last week and I forgot to show it!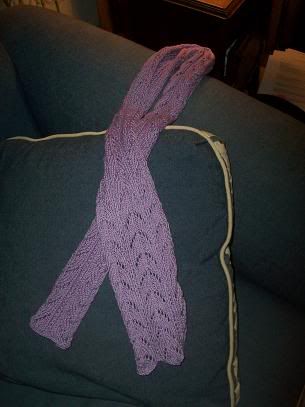 But, I am husbandless this week so I am going to enjoy knitting and having time to myself! Besides getting ready for my presentation!!