WAR EAGLE!
It was game day today in Auburn, and we all know what that means!! Football fun! We won today, 27-3, against Ole Miss, so it was a great day!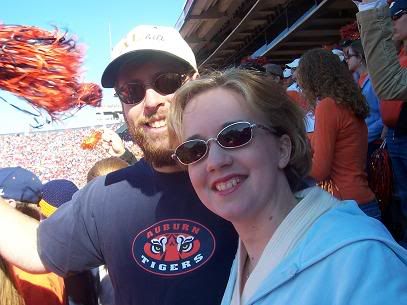 Philip and I in the stands with about 85,000 of our closest friends. It wasn't sold out as compared previous games, but it was Ole Miss.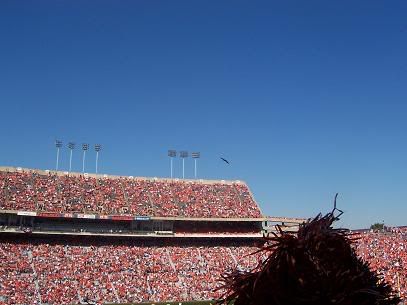 The best part of the game - Spirit - our Golden Eagle. She is in the top right corner. She circles the stadium. The eagles were sick for a year, and it is so nice to have them back.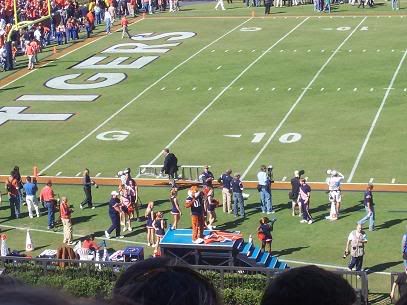 Auburn's other favorite mascot, Aubie. We are so special that we get 2! Vote for him as the best mascot for the Capital One Mascot Challenge!
The good ole Auburn band.
Its been a busy day of theses and dissertations for the rest of the day, but I will have knitting progress pics tomorrow!!