4 of a kind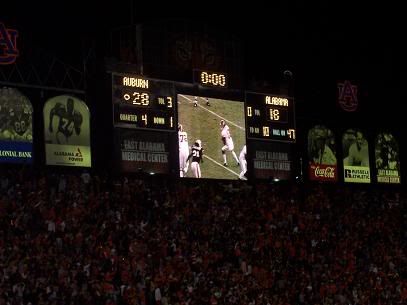 Gotta love that score! This is the 4th year in a row that we have beat Bama so we have a whole year of bragging rights. The game was so much fun, it's my favorite one of the whole year.
I also finished the back of the Grace.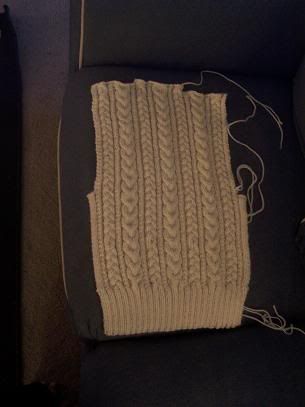 I'm pretty pleased with it. But it is LONG!! I haven't made that many longer sweaters so this one feels really long. I really enjoy seeing how the cables develop. I've cast on for the left front and got a whopping two rows on it. I should get a bit more done at SNB tonight.
That is about all of the excitement at la casa del Bell! Have a great day everyone!!
Edited to add - Philip and I went to see Harry Potter yesterday and it was really good. I think one of my favorites so far. I was a little disappointed that they left out some of my favorite parts of the book, but it was 2.5 hours and they did the best they could with the time they had. I really liked some of the Weasley boys knits.