The Incredible Shrinking Scarf
I decided that I should take a momentary break from Grace and work on some Christmas presents because I can't bring them home to Atlanta. This is my progress on Branching Out so far...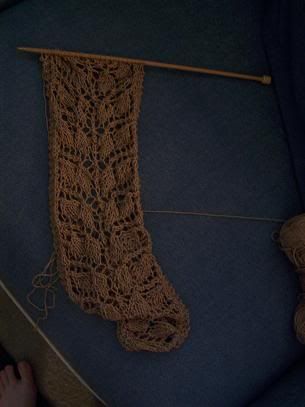 Does it look about the same as last time? Well, yes it does, here is where the rest of it went..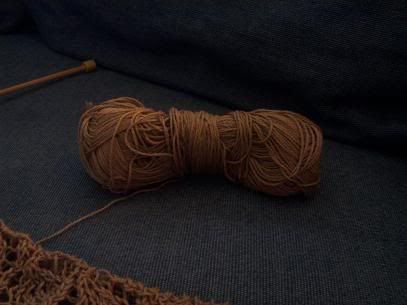 It went write back around the ball of yarn. I ended up messing up to the largest degree! There is a long row of knits that runs down the center of the scarf and that got ALL off. It was way way to noticible to ignore and move on. It created a bit of a wavy line. So, I tried to rip it back and move up which made things even worse. So, several inches ripped out, and by the grace of God, I figured out what line I was on and life is much better.
But, I have not forgotten Grace.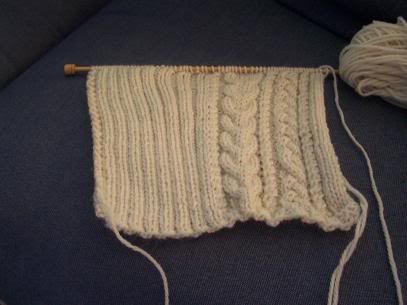 This is the left front. I'm really pleased with it so far, but it has shrunk more than what I expected it to. I am sure it is because of the cables and the ribbing. So, it will be a little more close fitting than originally expected, but that is ok!
We are heading up to Atlanta tomorrow morning to spend Thanksgiving with my family, so we should be back on Monday. I hope that everyone has a wonderful Thanksgiving! Be safe to all of those who travel!