Amazing Grace
It was so nice that Debbie Bliss named a sweater after me! Ok, so she really didn't because my name isn't really Grace, but a girl can dream. But, at approximately 10:00 PM last night, I finished Grace.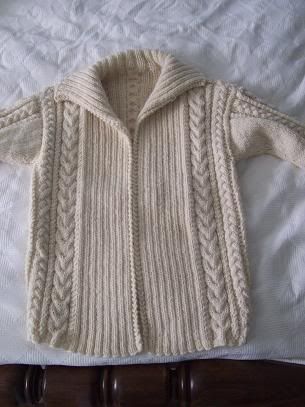 The front.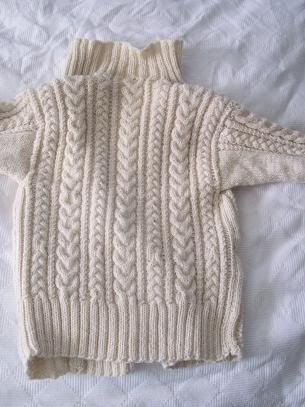 The back.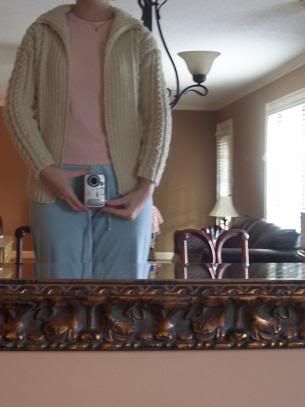 Pattern - Grace by Debbie Bliss
Yarn - Sierra Aran by Elann
Start Date - November 8, 2005 (the only reason I remember is because that was the day I defended)
End date - Jan 26
The not very good model shot. I couldn't figure out how to do the timer and Philip wasn't home to take my picture and I knew this was the only time today I would have to post. I look afright so that is why you don't see my head!
But, I LOVE LOVE LOVE it. It is def going to be one of my favorite sweaters. When I finished it last night I was so excited and I had no one to show it to. Olive was impressed, but she really wanted to chew it. Philip was asleep and I didn't want to wake him up to show it to him then. He was impressed with it this morning, or at least he said he was.
I was thinking about putting buttons in, but I don't think I will. I think it would look as good. I haven't blocked it yet because I have been wearing it around the house, but I will soon.
But, it has been a wonderful project and I would recommend it!!!