Lots of Fibery Goodness!
I have been so super busy these past few days, that I finally found a moment to load some pictures and post! My mom was here last week and we painted up a storm, but we made some great progress on the house! But, 2 fabulous packages arrived for me today....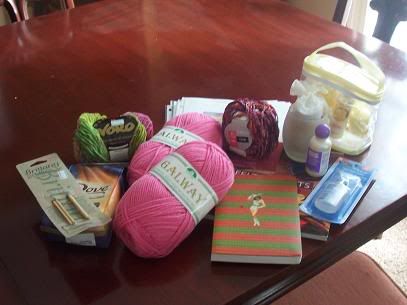 My last package from KRSP3! My pal was
Kelly
. Thank you so much!! I love everything in the package and it was such a great surprise to get today!!
I also got this!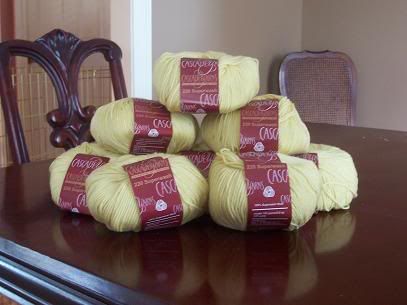 Cascade Superwash for a baby bunting that I am test knitting for Jen at Figheadh. I'm so excited to work on it. I've decided to make this my
Knitting Olympics
project. I think the biggest challenge for me will be to stick with it and finish it in the 2 weeks and not get distracted by other projects or the house.
Oh, and yes, sleeve island and I are still BFF. We've got 13 inches, which means 5 more to go - thank goodness!!!! I would love to finish it and wear it as I cast on during the Olympics.
Have a wonderful day everyone and Olive says hello (or bark in her language)!