Meet Olive
We have a new addition of the furry kind living at our house....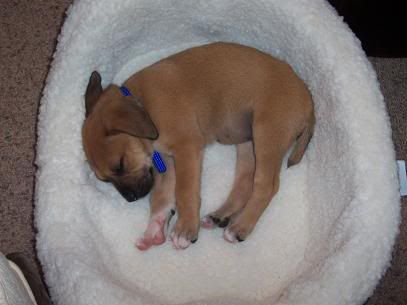 This is Olive. We got her Sunday afternoon. Some people were selling her and I felt so bad for her that she came home with us. I didn't want her to have to go back and live with them.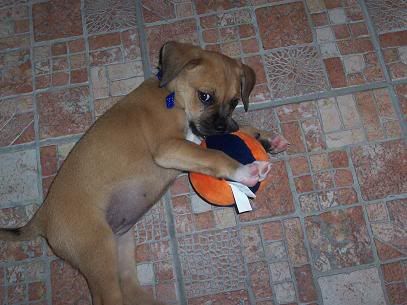 Needless to say, it has been a busy past few days at the Bell household! I think getting used to a new puppy is like getting used to a new baby. She is starting to settle in and cry a lot less at night. I adore puppies, but I'm ready for her to be older and more of a dog. I do think she is going to be pretty darn big! She is a mix of dogs, so we will have to see what she grows out like!
Meanwhile, I'm still stranded on sleeve island. I've got about 12 inches on the sleeves so far, and I know I'm in the home stretch. It just feels like it is going to take forever! I'm hoping to have them finished soon!
Have a wonderful Friday everyone!