Happy Valentine Month and other randomness
So, that was the most creative title I could come up with! Here at the La Casa del Bell, Valentines Day lasts 2 weeks. It all started with my mom sending me tacky valentines for 2 weeks when I was in college, and I have carried this over to my house. I make Philip a tacky valentine for every day up until Valentines Day. Philip of course doesn't do the same for me (silly man!), however, he does always follow through with the flowers and Godiva chocolate.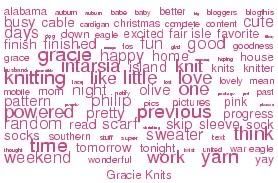 I saw this on
Lolly's
and
Wendy's
blog - how fun! Here is the link in case you wanna make one for yourself and you haven't found it -
here
.
I decided that my do something new thing for 2006 would be to work on more Fair Isle and colorwork. So, I bought this today from
Knit Picks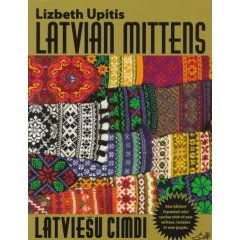 I've just done a little bit of Fair Isle and such on a hat and Philip's Chrismas stocking and I would like to do more, but there are only so many hats and stockings you can make, and I don't want to do a whole sweater in Fair Isle. So, I took the plunge and I decided that I am going to learn how to do mittens. It is going to be an adventure.
I have a question - does anyone know how to expand the part you type in on Blogger? I can't figure it out and I would like the main body a wee bit wider.
Have a fabulous Wednesday everyone!